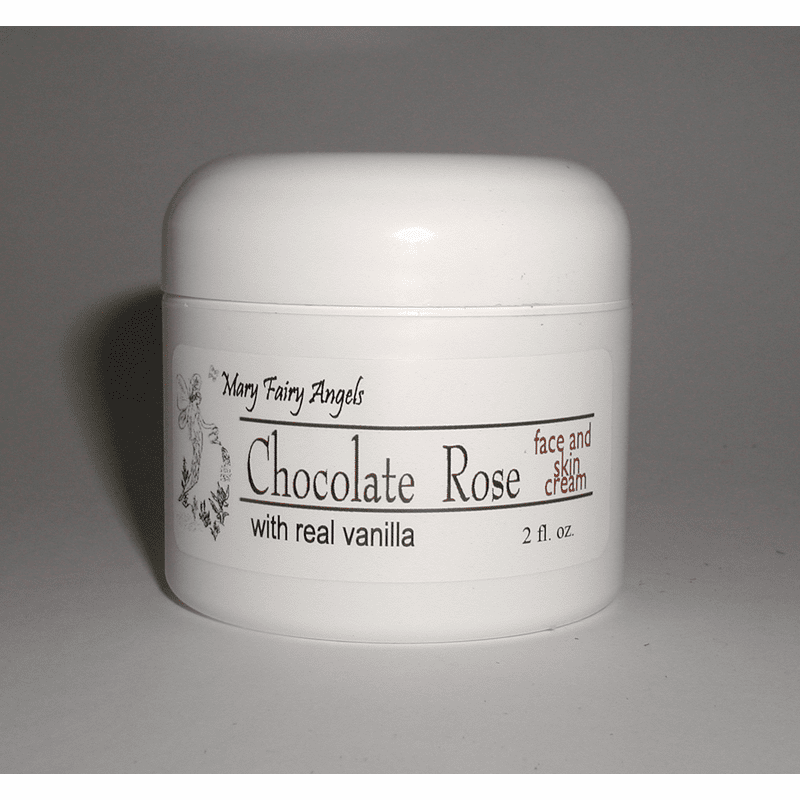 Chocolate Rose Face and Skin Cream
Chocolate Rose and Vanilla cream is lovely for your face or body the silky feel moisturizes your skin once you apply it you will be addicted. This cream is made without chemicals or preservatives or fragrances it is nourishing to your skin. It contains mango butter which is highly emollient and regenerative to the skin. The grapeseed oil is slightly astringent and rich in vitamins and minerals. The plantain infused olive oil is extremely healing and contains anti inflammatory properties. The aloe-vera is very cooling and restorative to the skin combined with the other ingredients makes this a great choice for your skin.

Contains: Mango butter, grapeseed oil, coconut oil, vanilla marula oil, shea butter, apricot oil, plantain oil, chocolate oil, aloe vera gel, rose water, beeswax, essential oils of cacao, rose geranium, rosewood, and patchouli.